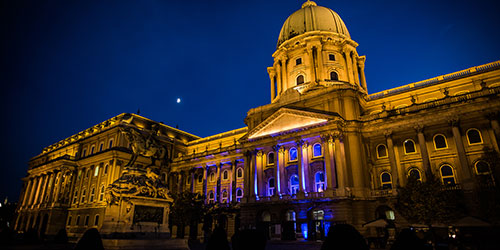 When:
20:00 – 02:00
Where:
Hungarian National Gallery
Address:
1014 Budapest, Szent György tér 2., Hungary
Tickets:
€50
The RIPE NCC turns 25 this year and we're celebrating with style in Hungary's national art museum, located in the iconic Buda Castle. We hope you will join us for a three-course seated dinner surrounded by artwork and then stick around to dance the night away. And what would an anniversary celebration be without cake?
Buses:
Buses will pick up guests from the InterContinental Hotel between 19:45 and 20:00. Return minivans will operate every 15 minutes between 23:00 and 02:00. The journey usually takes about 10 minutes.
Please note that the drop off/pick up point at the National Gallery is a five-minute walk away from the entrance.
Walk:
The venue is a 20-minute walk from the InterContinental Hotel.
Sponsored by: