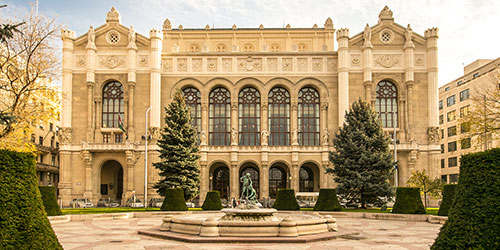 When:
21:00 – 01:00
Where:
Vigadó Concert Hall
Address:
Budapest, Vigadó tér 2, 1051 Hungary
The Vigado is the perfect location for a unique experience in Budapest, as it is one of the most renowned historical buildings in the city. We look forward to seeing you for an evening of networking, tasty appetisers, drinks, and a lot of fun.
Walk:
The venue is a three-minute walk from the InterContinental Hotel.